LITTLe
RASCALs
FOUNDATION
The Little Rascals Foundation was established by entrepenuer YesJulz to help create and find outlets in the arts for underprivileged and displaced foster children. The Little Rascals Foundation has a passion for providing opportunities in music and the arts to youth in underserved communities around the world. The power of the arts is internationally respected and understood as an important tool for social development and growth for young people. We aim to inspire the children we work with to believe in their dreams in a positive environment that stimulates self-development and expression.
Little Rascals Foundation is proud to collaborate with Miami's Motivational Edge to launch theirnew Allapattah Campus. This Campus will be one-of-a-kind in Miami-Dade County, empowering local youth to engage in positive self-expression, develop essential life skills, and become thriving future leaders in our community.
​
The Little Rascals Program will feature an audio-visual technology space, where youth can explore audio and visual production and graphic design, as well as lessons on how to market the finished product.
1AM Music Fest Benefitting LRF
1AM LIVE SHOWCASE: LITTLE RASCALS EDITION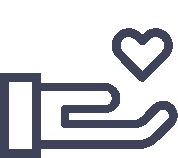 "Its not just about creativity- Its about the person you're becoming while you're creating"